Tennessee State USBC Association, Inc.​​
TENNESSEE USBC WOMENS TOURNAMENT
The Tennessee USBC will cancel the remainder of the Women's State Tournament at Cordova Lanes in Memphis due to the COVID-19 situation.  We would like to compliment the ladies who attended the tournament on the first weekend.   Just for the record, there were no "no shows" due to the virus.  Everyone showed restraint from shaking hands and doing high fives.  We thank you and appreciate your cooperation and it showed that a little common sense went a long way.
Thank you to Cordova Lanes for hosting our tournament and keeping everyone happy and healthy.
REFUNDS:  To all the bowlers who are entered in the last two weekends of the tournament, refunds will be mailed by April 1.  A check will be issued to each team captain and we hope to see all of you next year.
PRIZE FUND:  Since approximately 2/3rds of the tournament did not bowl, the prize fund has to be adjusted.   Those who bowled this weekend may expect the pay off within 30 days.
TENNESSEE USBC YOUTH STATE TOURNAMENT
We are sorry to announce the 2020 Youth State Tournament scheduled for Smyrna Lanes in Nashville WILL NOT take place this year.  Due to the COVID-19 virus, we have decided to cancel this event.  We look forward to seeing each of you at the Top 5 tournament in June.
During these heavy times, we appreciate the kind words of encouragement and appreciate your acceptance of our mature decision to hold last weekend's tournament.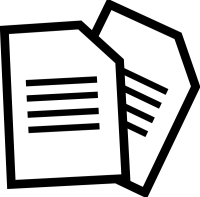 ​
Register online to bowl in tournaments on our registration page.  Check back for new tournament updates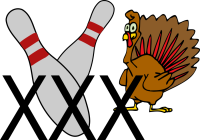 ​
Results from our latest tournaments and information for upcoming events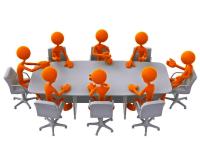 for all current Tennessee USBC
Bowling COVID-19 Updates

TOURNAMENT RESULTS

 -
Pepsi Final Results
 - BowlMetrix
UPCOMING TOURNAMENTS

Latest Bowling News

Dates:  Mar 14-15, 21-22, 28-29, 2020

Entry Deadline:  Feb 10, 2020

Online Entry:  Closed
Dates:  Apr 19, 2020

Entry Deadline:  Online, Apr 17, 2020

   Walk-Ins Addl $5 Late Fee

TN USBC Youth State Tournament
Dates:  Apr 18-19, 25-26, 2020

Entry Deadline:  Mar 19, 2020

TN USBC Mixed Tournament
Dates:  May 30-31, Jun 6-7, 2020

Entry Deadline:  May 4, 2020

TN USBC Youth Top 5 Tournament
Dates:  Jun 12-14, 2020

Entry Deadline:  May 15, 2020

Online Entry: Coming Soon
TN USBC Senior Tournament
Dates:  Aug 8-9, 15-16, 22-23

Entry Deadline:  Jul 13, 2020

Online Entry: Coming Soon
2020-21 TOURNAMENT DATES
​
​
Jamboree - Jun 26-28, 2020 - Pigeon Forge, TN
Queens/Masters - Oct 17-18, 2020 - Cleveland, TN
Pepsi - Nov 6-8, 2020 - Memphis, TN
Open - Feb 6-Mar 7, 2021 - Knoxville, TN
Womens - Mar 13-Apr 11, 2021 - Hixson, TN
Youth State - Apr 17-25, 2021 - Columbia/M'Boro, TN
Mixed - Jun 5-13, 2021 - Savannah, TN
Top 5 - Jun 11-13, 2021 - Hermitage, TN
​Senior - Aug 7-22, 2021 - Smyrna, TN
Visit the old
TNBowling website
for any missing info while we are moving to the new site.